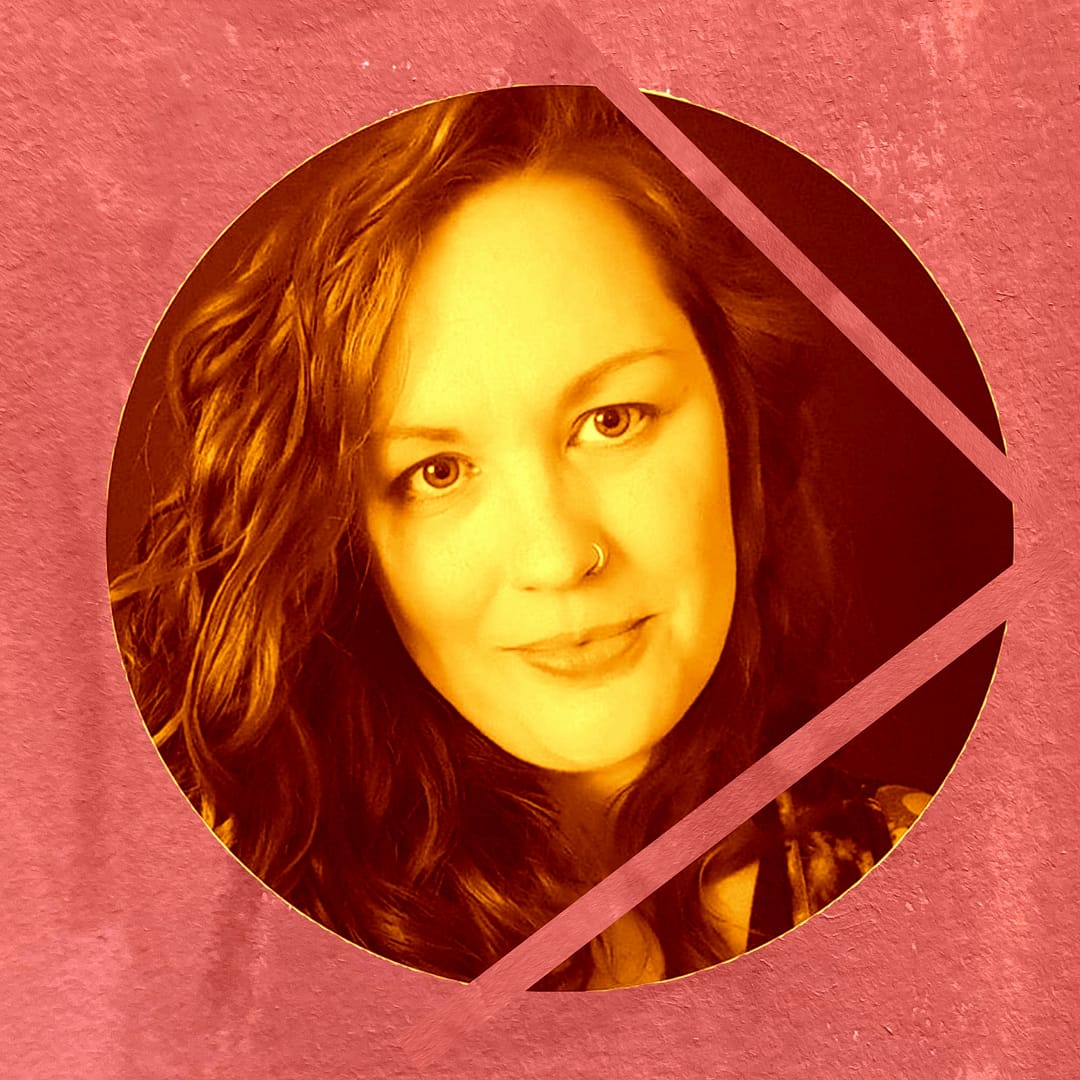 PENNY WINTER, ART HOUSE WOMEN INTERVIEW
Penny Winter is originally from Sussex, and now makes her home in the Trossachs, Scotland with her husband Martin, daughter Luca-Ray and house rabbit Flopscotch. Since falling out of love with wedding photography, Penny has been searching for an artistic endeavour that fills her with joy and passion. Penny is proud to say that she has found it in Peggy Dollface; hand-painting wooden peg dolls for kids and grown-ups as well as trinkets such as brooches and earrings, that celebrate diversity in love and life.
Describe your current work.
I fell into peg doll painting, thanks to my 2 year old daughter and her love of the Little People Big Dreams books, however my range is rapidly expanding and evolving. Currently, I am working on hand-painted 'idol trinkets' such as brooches and earrings. An idea for some edgy Christmas decorations popped into my head in the middle of the night, just this week, so that's my next project, to be completed in time for The Punky Family Winter Virtual Market.
What influences your work?
As a woman raising a daughter in a world fraught with social injustice, I am glad to have found a way to help other parents who are looking to raise compassionate and informed kids. As I am sure you have found too, there is a distinct lack of toys that represent the wonderful diversity of love and life, such as ethnicity, gender, sexuality and ability. With your help, Peggy Dollface dolls and discussion cards help bring social history to life, so kids learn and are inspired and empowered as they play.
Where do you make?
I paint at home. I am in the process of setting up a dedicated workspace, but right now I work wherever I can lay my tray! I'm far more comfortable curled up on the sofa with a tray on my lap, than I ever would be sat at a desk!
Do you come from a creative family?
Yes. My dad drew 'outlines' for me to colour in when I was tiny! He has a great eye for colour, interior design and photography. He can also play almost any piece of music by ear on the piano and guitar!  My mum jumps from one creative project to the next, from painting, to sewing, to candle-making – I can't keep up!
Who in your life has been your biggest cheerleader?
My husband has been so supportive as I have searched for my artistic path! His praise fills me with confidence, and his constructive criticism not only helps me to refine what I do, it lets me know that he's not just "yes dearing" me!
What other careers or jobs have you had, either before, or alongside your art practice?
My first career was in photography. I started out as a portrait photographer for Venture, where I met my now husband, Martin. Together we set up a family and wedding photography business which we ran for 10 years or so, before realising it was time for a complete change. Today Martin is a web designer and I'm painting peg dolls! Now when I'm asked what I do for work, I can say with pride, that I'm an artist!
Tell us about a piece of artwork you have in your home.
This piece by Aurélia Durand hangs right outside our pink bathroom and everytime I pass by it, I want to dive in the bath and soak til I prune.