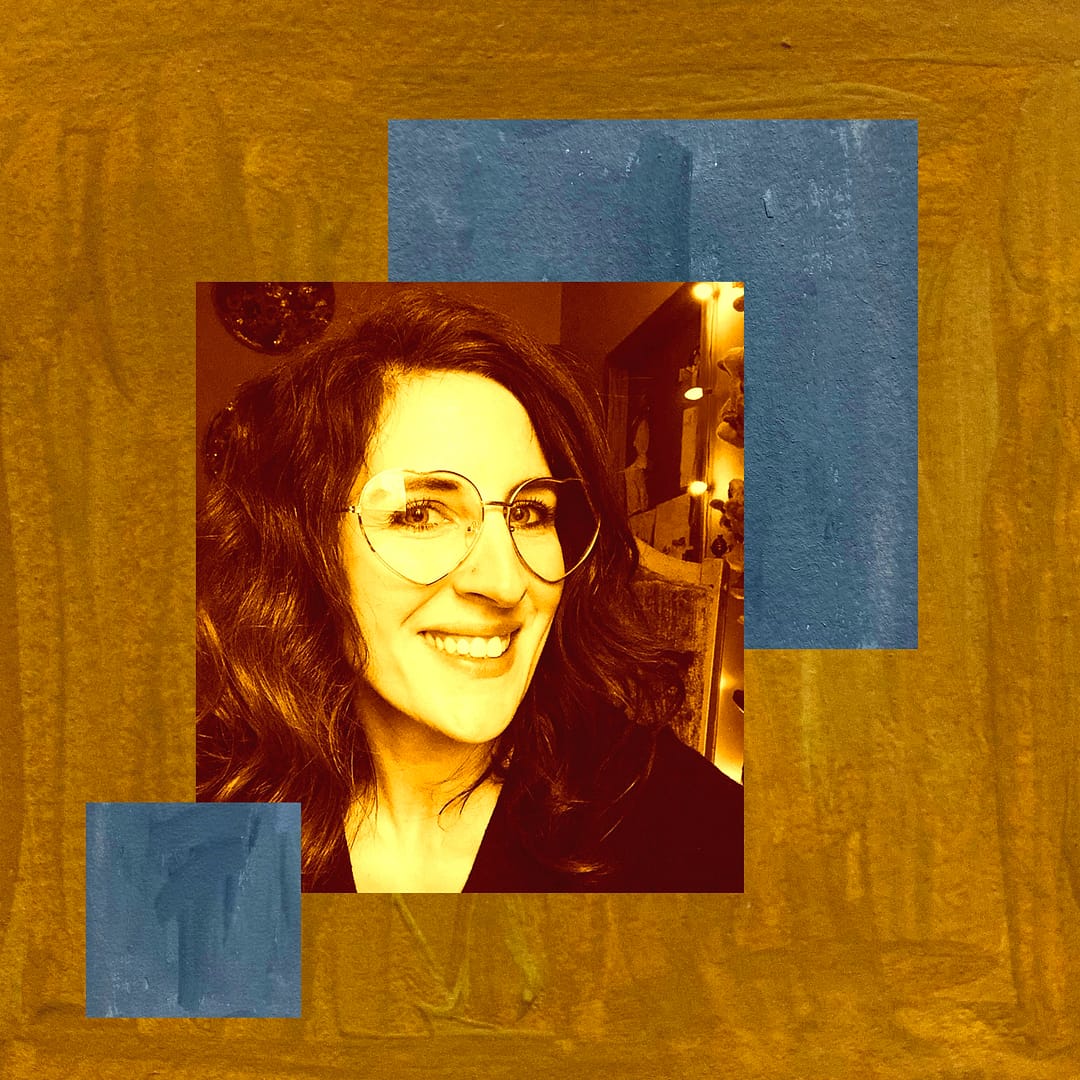 MINDY SUE WITTOCK, ART HOUSE WOMEN INTERVIEW
Mindy Sue Wittock is an artist and mother who works out of her home studio in Cedarburg, Wisconsin. She makes soft sculpture and textiles that explore nostalgia and the pain of no longer being a kid.  She has an MFA from Arizona State University with a concentration in fibers. She has previously worked as an associate lecturer of art at the University of Wisconsin Fond du Lac and the University of Wisconsin Green Bay. Wittock has an extensive exhibition record and has taught many textile-based workshops. She survives on coffee and enjoys watching vintage television shows, listening to 80's music, and going on adventures with her husband, daughter, and pup.
How has your work practice changed within the covid-19 health crisis?  In terms of time, space, creativity.  Are you still able to create?
I thought that with being in quarantine that I would have time to make more but that's just not the truth.  Every day is so different. I help my daughter with her school work and some days it's great and other days she has total meltdowns and we spend the rest of the day cuddling and watching movies.  My sleep schedule is off so I have no routine or rhythm in the studio.  It's all very bizarre.  I've decided to give myself grace.  I take naps.  I work when I feel the urge to create and I don't force myself into a schedule.  My brain is processing so much right now, it doesn't need extra stressors. 
Describe your current work.
I use sewing and stitching techniques to create soft sculpture and textiles that are inspired by nostalgia and childhood memory. My work examines a specific time in a young person's life when toys were a best friend and television and pop culture characters felt real and alive. I collect objects like stuffed animals and toys to build pieces as a momento to a time passed. I also use vintage textiles and cover their surfaces with hand cut dots to reveal partial imagery as a metaphor for memory.
Where do you make?
I work in my home studio that is the landing at the top of our stairs in our townhouse.  I call it the #studioatthetopofthestairs. It's small, but it's my space and I love it!
What influences your work?
I am influenced by vintage commercials and toys I had as a kid.  When I see these things my heart just totally aches and I yearn to time travel and go back to being an 8 year old. I'm so influenced by my 8 year old self and how my things, all my treasures, made me feel.  I love the 1980s and 90's, music, aesthetics, all of it.
Tell us about a moment that affirmed to you that you were meant to live a creative life.
When I was in a printmaking class in college, my professor said that it was likely that only one of us would continue to actually pursue a life in art.  I remember thinking "I'm going to be that one person."  
Who in your life has been your biggest cheerleader?
My biggest cheerleader is my husband. He is so supportive and accepts for the weirdo that I am. We had friends over before the Coronavirus, and they were up in my studio taking a look around while I was making drinks in the kitchen and I heard my husband go up and plug in my Christmas lights and he said, "This really makes it magical in here. Isn't her work great?" My heart grew three sizes.  I love him.
What would you tell your 10 year old self?
"Mindy, you're 10 and this is such an incredible age. Please save your New Kids on the Block merchandise because you're really going to want that in your thirties."