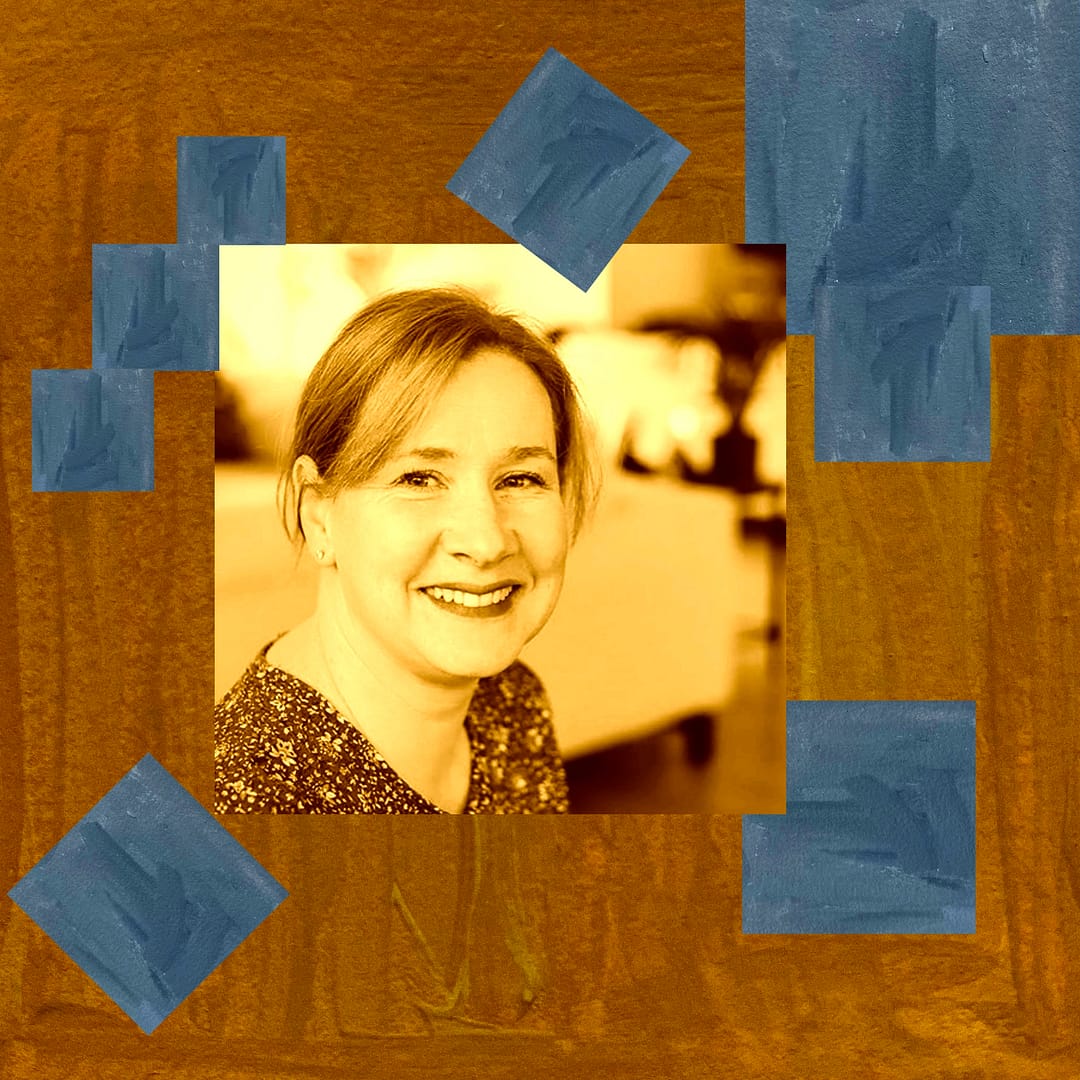 MICHELLE GALLAGHER, ART HOUSE WOMEN INTERVIEW
Michelle Gallagher is an interdisciplinary artist, who's practice encompasses ceramics, printing and drawing. She often uses clay mixed with traditional printing techniques.  After gaining her Sculpture and Art & Design teaching qualifications, Michelle went to work in Botswana in 1997. Then returned to Ireland in 2000 and finished the final year of her BA in fine art sculpture, from Limerick RTC. Michelle has worked as an artist and educator, firstly in Ireland and Botswana, then Eastern Europe and Asia before settling in Germany.  Her interests lie in the natural world and culture/society; with a particular interest in the working woman/mother. Inspiration comes from her own life and the lives of women in her family and beyond.
Tell us about a moment that affirmed to you that you were meant to live a creative life.
It has always been there, one of my earliest memories is sitting outside with my back against the wall of the house.  The sun was shining, I had a plastic cup of water and clay my father had dug out of the garden that was bad for growing vegetables but perfect for building with.  I remember sitting making little figures and leaving them in the sun to dry. It's always been there but it has taken some time to find the right medium for expressing my voice and then I realized part of my voice is that I want to use many different mediums.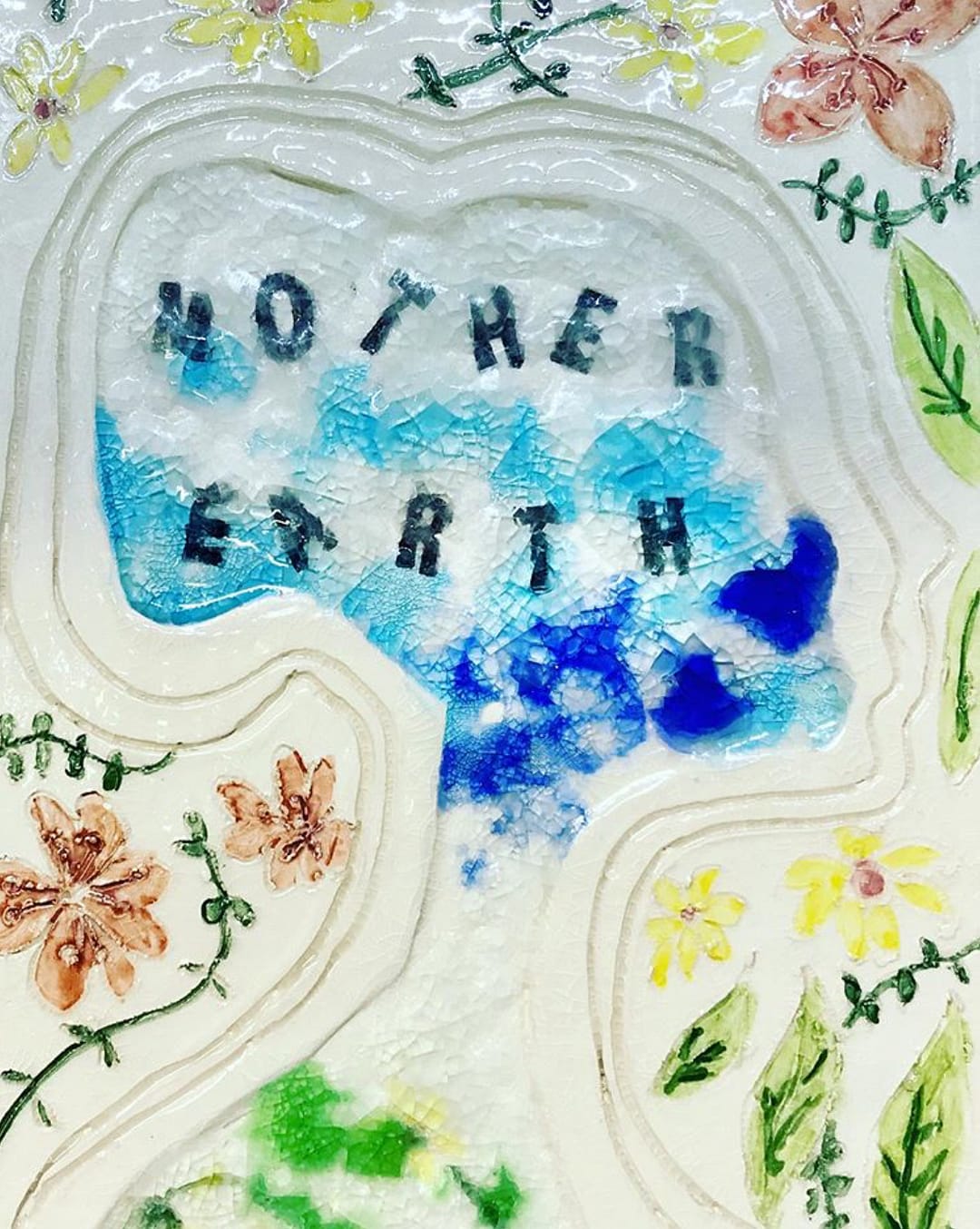 Do you come from a creative family?
My father used to work in research and development for dairy and pork products, he was always bringing home inventions that he was working on for us to taste and discuss.  He used to attend packaging and machine fairs and we would discuss how advertising and design works in relation to products. I found all these discussions and product innovations very interesting and for a long time thought I would pursue graphic design. My sisters were very musical and my mother was very creative in baking and cooking.  I think all these combinations helped fuel my creativity.
Describe your current work.
I am working on a series based around domestic chores and the unseen labor usually done by women at home. The life/work balance of domestic life from the view of the female gaze.
Tell us about your process.
When I get an idea for an artwork I usually sketch first, planning weather it works in 3D or 2D or both. I usually make a linoleum block that I can use both for clay and paper to create patterns. When I sculpt it's with stoneware clay and sometimes the work is 2D or 3D both processes involve time: making, the clay drying then firing in a bisque firing and finally glazing and re – firing.
What feeds your creativity?
I find baking and cooking very therapeutic when I feel like cooking for pleasure rather than necessity. I love being outside in nature, visiting galleries, watching movies. And my book club group is always great for discussion, it's a mix of different nationalities so always interesting and diverse perspectives.
Being an artist can often be very solitary.  In what ways do you feel like you belong to a creative community?
I have a few artist friends here that I discuss work and ideas with. I recently set up a creative group with some other female artists in my area, we have had a few meet ups and got the chance to discuss our work and ideas. I am involved in some online communities and a member of Spilt Milk Gallery based in Scotland. 
What work would you make if you were not restricted by money, space or time?
I would love to learn bronze casting.
What would you tell your 10 year old self?
Think twice before going to boarding school. Get your driving license as soon as you can.