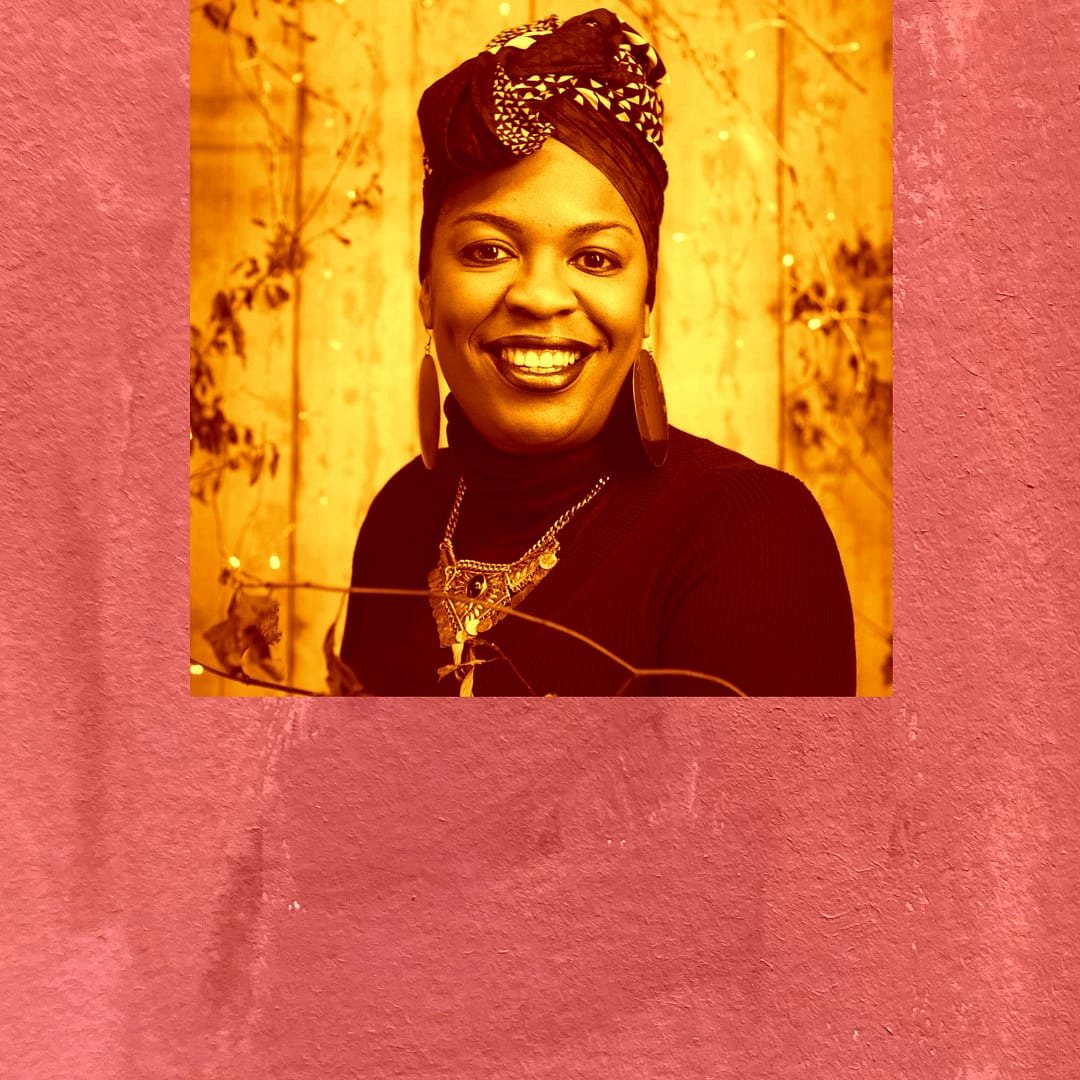 KAREN ALLEYNE, OYA ARTS, ART HOUSE WOMEN INTERVIEW
Karen Alleyne, AKA Oya Arts is a self-taught artist, originally from North West London. Karen specialises in black art from an African, American, British and Caribbean perspective. Karen's time is split between London, UK, Minneapolis, USA and Barbados.
How have parts of your identity (gender, race, heritage, family, personality etc) impacted your artwork?
My artwork is fully influenced by my dual Heritage and gender. I was born and raised in London, but spent much of my late 20's and early 30's living in Barbados. It was this eclectic experience that has really influenced the formation of my work.  What strikes you about having your feet in both camps is how complex your identity becomes. When I am in the UK, I feel exceedingly Caribbean, to the point where I feel my difference everyday.  Yet, when I am in Barbados I feel surprisingly English against the backdrop of  Barbadian(ness) that surrounds me. It's an interesting space to occupy and it inspires much of my work.
I would describe my work as contemporary Afrocentrism as it is all created to tell a story, raise awareness or create conversation about issues that affect the African Diaspora through a feminise lens. So you will see lots of bright colours and strong, beautiful black female leads having their stories told through the canvas.
What feeds your creativity?
My spiritual and cultural ideologies mainly. You will notice that I normally paint with quite a distinctive palate and there is a story behind each color choice.
Red, gold and green to celebrate Rastafari.
Red, green and black to promote Pan Africanism.
Blue and yellow is for my Bajan Heritage.
Orange represents the Sacral Chakra which governs your emotions, your creativity, sensitivity, sexuality, intimacy, emotional well-being, and self-expression.
Purple  represents the crown chakra which is  both the receiver and giver of energy and consciousness. The crown chakra is associated with wisdom and a sense of understanding about the universe.
Who is influential in your life?
My fiance is a really great support network and an amazing source of inspiration for me. He is American and I now split my time between the UK and the States. He is an advocate for social justice and works tirelessly with a multitude of hats on to fight injustice from ending mass incarceration, developing youth leadership programs to  delivering curriculums to reduce recidivism rates. The African American story is so powerful and this exposure has now added another dimension to my afrocentric journey. Much of my latter work really tries the pick away at the diversity of the diasporic experience.  The UK, USA and Caribbean all have such different stories, however they are all held together by a silk thread of commonality. It's truly everything.
Tell us about a moment that affirmed to you that you were meant to live a creative life.
I knew from very early on that I was supposed to be a creative. When I was in primary school, I was quite spirited, I used to talk a lot. Always causing a disruption in some way, especially when it came to maths! In one lesson, I was behaving  particularly badly and the teacher removed me from the class and gave me a piece of paper and some colouring pencils. She told me that if I wanted to waste time, go straight ahead. So I started to create an intricate geometric pattern using my maths set and colored pencils. When she came back to check on me, she was so impressed with my creation, she stopped teaching the class and made all the other kids try to create my masterpiece. I knew from that point on that art had the power to influence, evoke emotions and pressure for change, and I wanted a piece of that!
What other careers or jobs have you had, either before, or alongside your art practice?
Ironically, I picked up the art brush just over 3 years ago after not painting since highschool. So I was well into my 30's by then. So I have always worked alongside running my art business. Currently I work full time as a Marketing Director for a Software company, so I strategise by day and paint by night.
I have never been an either or type of person, I believe that you can craft your life into something that works for you. In the beginning I started to paint for fun, now it has turned into a fully fledged viable business for me.  It's important that we normalise other routes to personal success. If you don't get your happy ending in your 20's or even 30's it doesn't mean it's not not going to happen, you may just need to find another route to secure your goal.
What would you tell your 10 year old self?
I would  tell a younger me to be bold, and embrace who you are. Don't water yourself down so that other people find you easier to digest. Young girls, especially girls of colour are always typecast and put in a box. We are understood through a lens that other people find comfortable. My parents always made sure that I broke that mould and encouraged me to explore things that felt right to me, not what fit into society's view of me. 
It is our responsibility now also to pave the way for other women creatives.  We have to hold that door open. Gone are the days where there was just enough room for a couple of us, we have to all make sure that we wedge that door open so we take a seat at that table. The time for asking is over!