HELEN BLENCOWE, ART HOUSE WOMEN INTERVIEW
Helen Blencowe is an artist living in the Stroud valleys, UK. She grew up by the sea in Cornwall, where she fell in love with painting and studied art to foundation level. She then took a different path moving to Bristol to study sociology, travelling and working in social policy. 
After more than ten years without picking up a paintbrush she started taking art classes again and loved it. As a first time mother she found serenity drawing while her baby slept and started to draw every day. Working with mixed media on paper she paints people, organic and geometric shapes and the odd mermaid!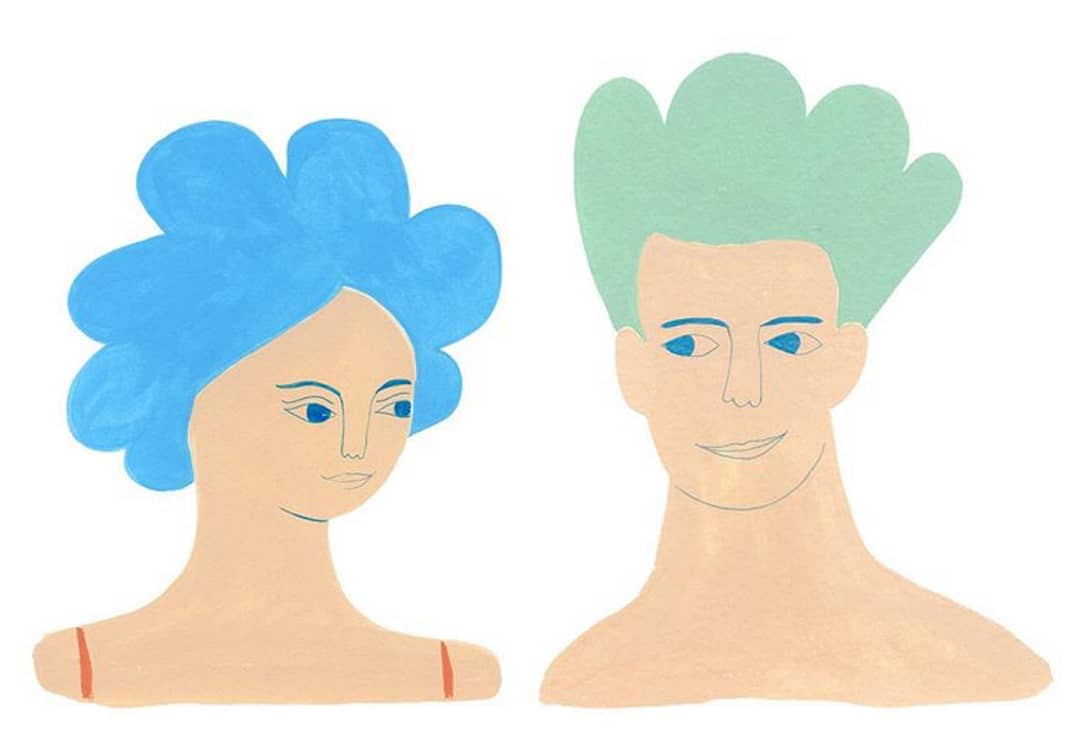 Describe your current work.
I switch between representational drawing and painting, which is often about tenderness and connection between people, and more intuitive painting, playing with colour, organic and geometric shapes.
Tell us about your process.
Ideally I like to begin with a walk to get me into a good mindset. Then I'll grab a coffee and head to my studio/spare room where I'll put the radio on, pull out my notepad and start writing, often just a few lines to get my hands moving then I'll draw, scribble, doodle before squeezing out any paint. I love working on paper with acrylic, gouache or ink.
Where do you make?
We have a spare room with a lovely view. Space in there is pretty squeezed at the moment as it's also our home office and general storage room. The junk is piling up pretty high right now as all the charity shops are closed. But my corner of that room is such a happy place for me. I know how fortunate I am to have it, particularly at the moment!
What feeds your creativity?
Walking in nature, the elements, the sea, wild landscapes, music, dancing, museums, exhibitions, wandering around cities, markets, yoga, coffee shops, reading, comedy, coffee, tea, chocolate, cake, lights twinkling, eating and drinking outside, laughing.
What is the hardest part about being an artist for you, creatively or practically?
Putting something that I've made 'out there' makes me feel incredibly vulnerable. Not knowing where the journey is taking me feels exciting or terrifying depending on my mood! Practically as a mother there are times when I just don't have the headspace or the energy to make art, it's tricky because the routine of art making is so helpful for my mental health. I've learnt that even if I can just squeeze in five minutes of drawing it helps me feel better.