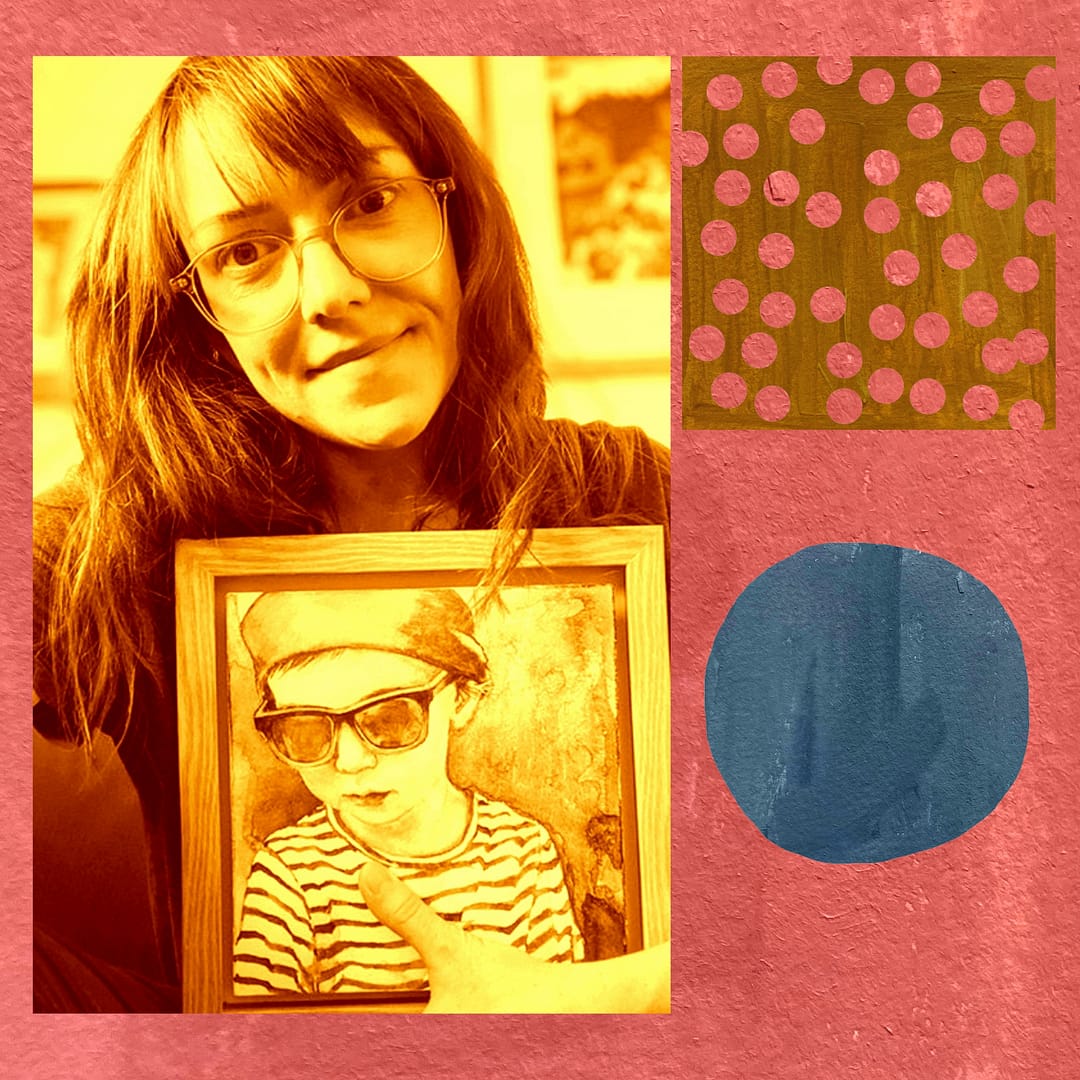 EMILY WILSON, ART HOUSE WOMEN INTERVIEW
Emily Wilson is a portrait artist, specialising in watercolour paintings of babies and children. She recently moved beyond painting on traditional watercolour paper to painting onto wooden panels prepared with a specialist watercolour-suitable surface. It's a technique Emily is working to refine further and make more personal to her style. Emily juggles portrait commissions with parenting her two little boys, who regularly make an appearance in her paintings, when she can catch them still enough to photograph!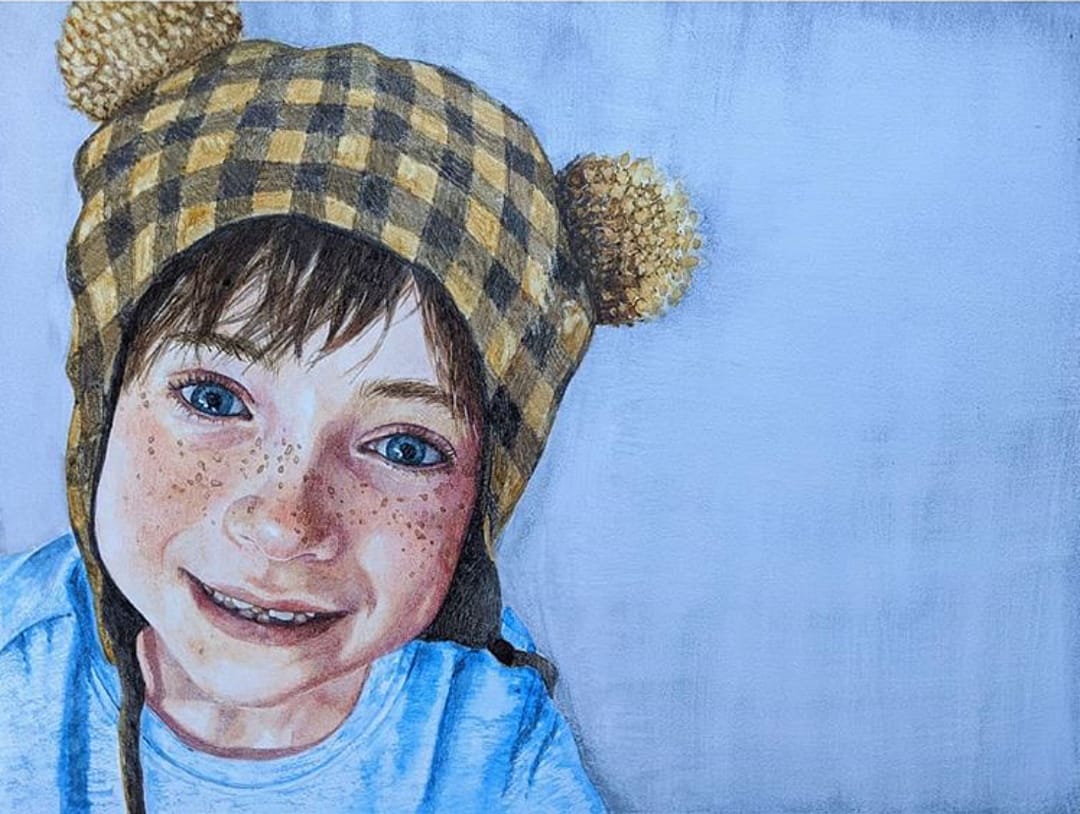 How have parts of your identity (gender, race, heritage, family, personality etc) impacted your artwork?
Becoming a mother was probably the biggest influence on my creative work. In the most noticeable sense, because my particular niche for commissions is portraits of babies and children, which began from a few early paintings of my first son as gifts for grandparents. But just as important was probably a kind of mental shift that happened after I became a parent. My priorities changed considerably and I realised how much pressure I'd been putting on myself to be "successful" in the workplace. Amongst other things, maternity leave emphasised how much less income we were actually able to live on, as well as how much was often wasted on things we could live without! After a rocky start, I loved being a mother to my little boy, but it could be at once overwhelming and isolating. Painting and creating became almost vital to my mental health; an essential refuge just for me, amidst a life otherwise filled with nappies and baby groups.
What is the hardest part about being an artist for you?
There are so many obstacles right now, it's hard to know where to start! Time, obviously, with two boys now aged 3 and 7. Space; I have no dedicated studio space, which is particularly noticeable recently during Covid lockdown, with my husband working from home and two energetic boys, along with me, in our relatively small open-plan living space. Most of my painting time is chopped into 15 or 20 minute segments, snatched between the needs of my children. Flicking my brain quickly between activities is something I've needed to become good at, but I can't say it's great for creative flow! 
Being an artist can often be very solitary.  In what ways do you feel like you belong to a creative community?
I subscribe to the Patreon community of Ali Cavanaugh, who is one of my favourite current watercolour artists. We have a Discord group of like-minded watercolour portrait artists, where we share tips and encouragement, as well as complete fortnightly challenges set by Ali. Everyone is so supportive and generous with their knowledge, making it a really nice group to be a part of.
Do you come from a creative family?
My mum is very artistic and creative, and it has always been our favourite way to spend time together. We like to draw, paint, sew, stitch, cook, make together. My two children are more than aware that both mummy and Nana need very little persuasion to make a mess with paint or build a robot out of boxes! 
It was mum who introduced me to watercolour painting really. At school and college I favoured charcoal and soft pastels for my drawings, and considered watercolours to have a sort of stuffy, non-contemporary kind of reputation. It was only when my mum began taking a watercolour class that I started to change my opinion and see the possibilities. I started to have a go myself, and discovered contemporary artists using a variety of watercolour techniques and paint effects, and began to see that the medium was more exciting than I'd realised.
What would you tell your 10 year old self?
Making art *can* be a "proper job". Oh, and when the time comes, please do a Fine Art degree, otherwise you'll always wish you had!