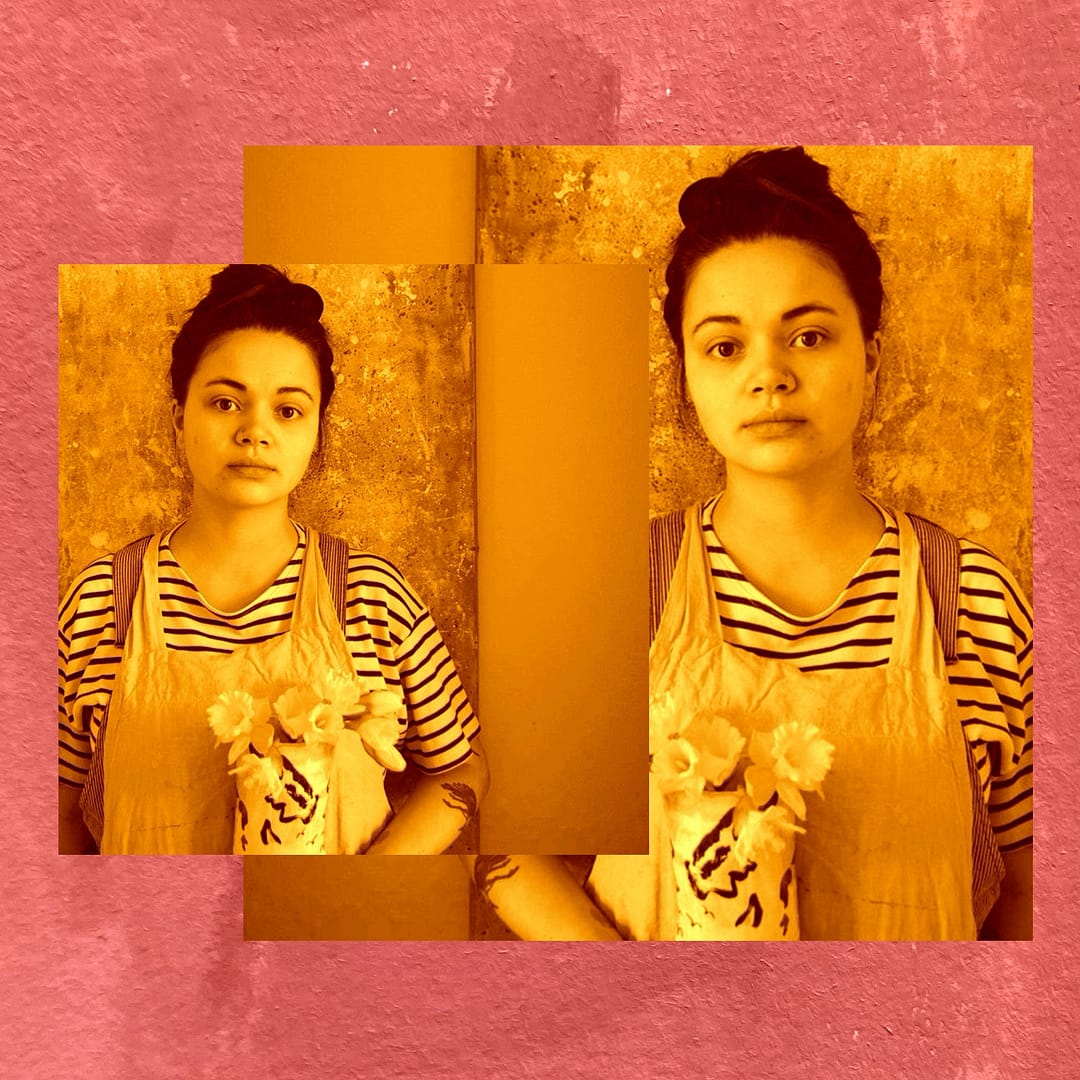 ELLA BUA-IN, ART HOUSE WOMEN INTERVIEW
Ella Bua-In is a self-taught potter based in Margate, UK. Bua-In has a BA in Fine Art from Central St Martins, London. She sells her work online and has exhibited locally.
Tell us about your current work.
I'm currently working my way through a few different wholesale orders which include bits like mugs, bowls, and stem vases. When I have a little bit more time to work on pieces for my website i'm going to start thinking about Christmas decorations…! 
Where do you make?
I make at my home in Margate where I'm lucky enough to be able to use a little out-building as my studio space.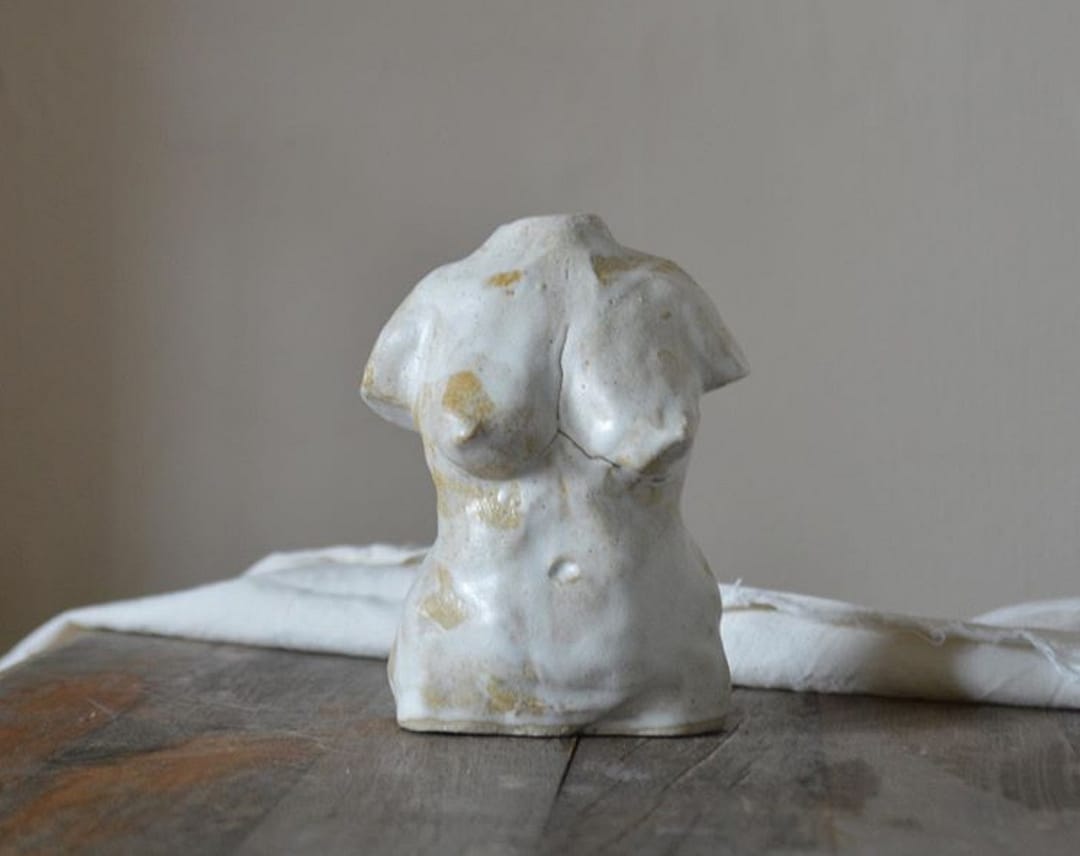 What influences your work?
I have many different influences but the first ones that spring to mind include classical Greek sculpture, botanical studies, traditional Chinese brush-work, Grayson Perry's narrative pots, the Japanese ethos of wabi-sabi (an acceptance of imperfection), and of course – other makers!
What feeds your creativity?
As I work at home if I'm feeling a bit stuck then I'll have often forgotten to leave the house for a few days! A walk by the sea, a drink in the pub, or even a couple of hours of weeding in the garden is like hitting a big refresh button. Hoovering is also a very satisfying distraction.
What are your favourite places to visit?
My favourite places to visit are sublime landscapes that connect you with nature, up a mountain or on a wild coastline. I also love visiting art galleries, visiting The Museum Brandhorst, Munich, stands out in my memory as a particularly wonderful day.
What other careers or jobs have you had, either before, or alongside your art practice?
Whilst I was at uni and in the years that followed I worked in restaurants in London, as a waitress and then later a manager. You meet such an interesting range of people working in hospitality- actors, artists, students, and of course those who have worked in restaurants for years and have all the industry gossip.
Who in your life has been your biggest cheerleader?
Definitely my husband, Jacob, who acts as both my cheerleader and my grounding stone. As well as being endlessly encouraging and excited he brings a bit of realism into my life, making me focus on my goals and face the facts when things aren't necessarily working out.
Do you come from a creative family?
Although no one else in my family works directly in the arts I was definitely brought up to be a maker and to appreciate creativity. As a child, my birthday parties would always be extravagant art activities like decorating papier-mache hot air balloons or piggy banks. I also have very strong memories of half terms at The Art Yard in East Sheen where I remember winning a competition to paint a portrait of Henry VIII.
More of Ella's work
Instagram @ellabuapots
Website ellabua-in.co.uk
Shine a Light
Ella would love you to take a look at the work of these artists:
Daphne Christoforou, illustrator and ceramicist @daphne_christoforou
Josie Swift, ceramicist @claejosieswift
Sofia Salazar, textile designer and illustrator @__hiedra__
All Artwork and images on this page are copyright of Ella Bua-In.