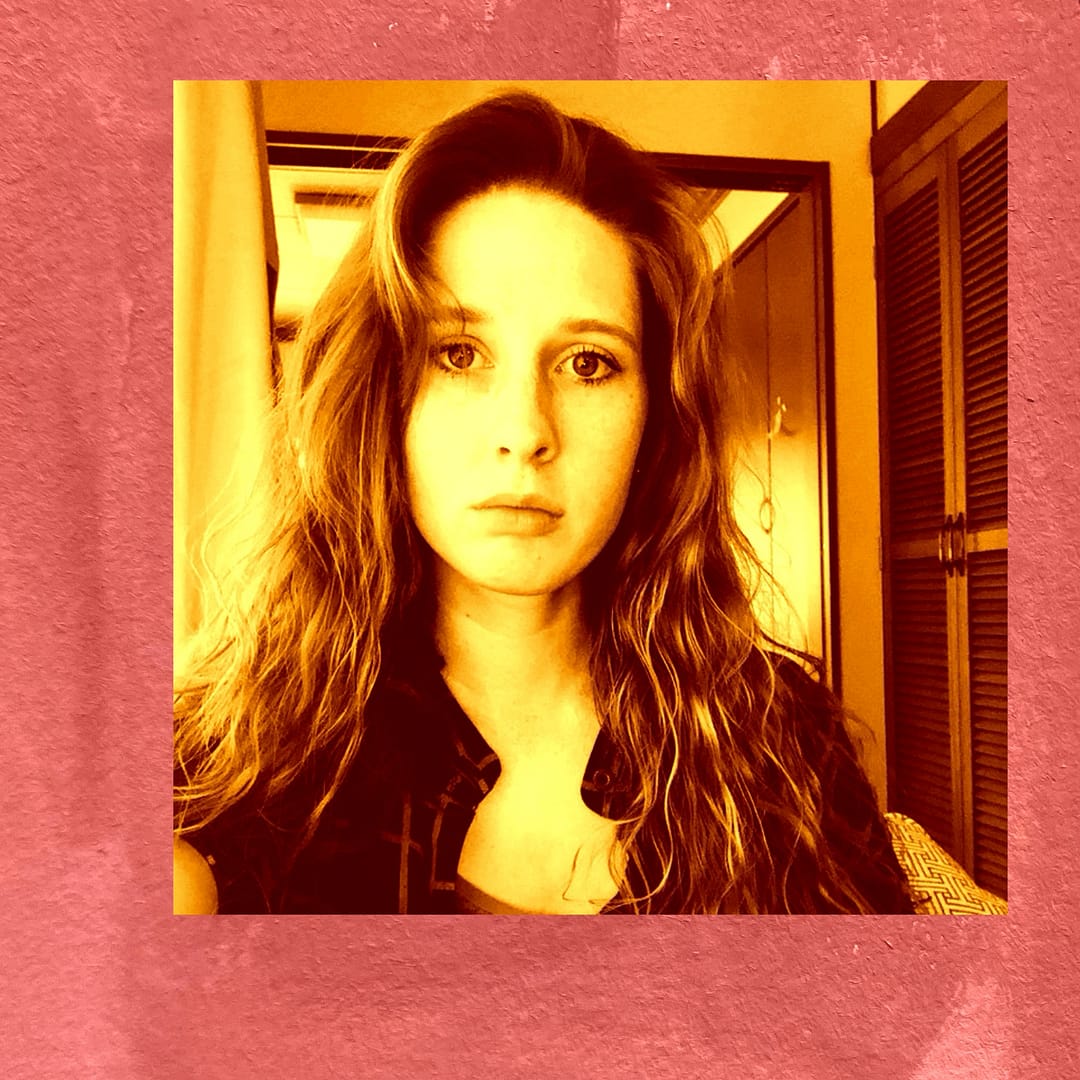 CAMERON KESTER, ART HOUSE WOMEN INTERVIEW
Cameron Kester was born in 1993 and raised in rural North Carolina, USA, where she transitioned from her fundamentalist-Christian upbringing into the atheist and artist she is today, creating work around her experience of philosophical reshaping. She studied studio art at the University of North Carolina at Chapel Hill. Kester graduated in 2018 with her BFA. She currently works out of her studio in Okinawa, Japan. In addition, she is the lead artist at the EFMP (Exceptional Family Member Program) on Kadena Air Force Base, helping build the art programs for Exceptional Families stationed in Okinawa.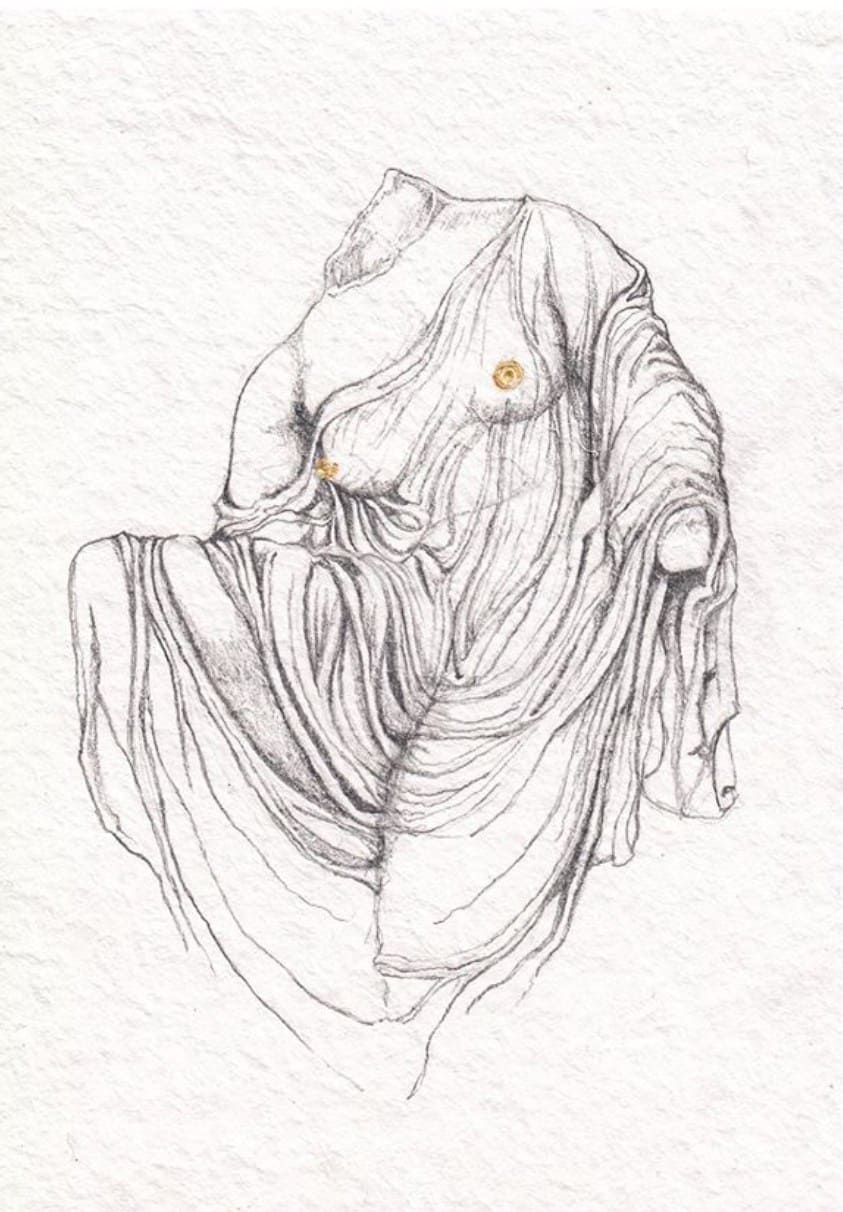 Tell us about your current work.
My current work revolves around the two classic subjects—the still life and the figure. I have been obsessed with the historical aspects of still life paintings for a while now. They're filled with so much symbolism while simultaneously being some of the most boring things to look at. The figure happened less on purpose. These headless bodies and limbs started showing up in the work as I became more interested in people, and as more people were becoming more interested in me. These headless women in my still life drawings are me, you, nobody all at once. People as objects, particularly women, are interesting. I can never decide if I am empowering, or reducing these ladies to things. Maybe both? All I know is naked ladies make nice art. A lot of this springs from my feeling like an object as the artist. Titles and humor are also a huge part of my work. I find most everything about life hilarious, and it comes through in the work as witty, punny titles.
What feeds your creativity?
Outside of making work, living life feeds my creativity. I don't eat, sleep, and breathe art. I like to spend time doing other things. This gives me stuff to actually make work about. Playing outside is a big one. I love to be outside. I spend a lot of time walking, and my weekends I try to fill with outdoor activities. Reading is another fuel for creativity. I read all sorts of things—old sci-fi is my favorite though. Right now I have been chugging through Welcome to the Universe (actual science not fiction, but still incredibly fun). I rarely read books about art. I enjoy other topics. I think they help feed my creativity a lot more than art literature. Likewise, I have several podcasts that I listen to, mostly educational type ones that I love, and keep my mind active and curious. Stuff You Should Know, Hidden Brain, Philosophize This! are my top three. 
What is the hardest part about being an artist for you?
The hardest part is the publicity aspect, the self-promotion. I am happy to be a hermit by nature, but if I want this to be my vocation I have to get my work and name out there into the world. It feels like I walk a narrow line of either under-selling myself or coming across as an arrogant ass.
What would you tell your 10 year old self?
I'd tell my 10 year old self, that you're going to say motherfucker a lot more than you ever imagined… And all of those things that people say make you unlikable as a kid are what everyone is going to adore when you're an adult. Don't spend so much time feeling like something is wrong with you. 
Where do you make?
I like working out of my home. I actually have a nice room for my studio—great windows and light, but it gets kind of hot in the summer. And I am an absolute slob, so it is currently trashed. For the past few months, I have been working out of my dining room, although if I am being honest, most days I am sitting on my living room floor and drawing on the coffee table. I pretty much never sit properly in a chair while I am working. Basically, my pencil shavings, paper, and pencils take over all the open surfaces of the house. My spouse is a saint for putting up with me.